How Many Makes a Pattern?
The nice thing about a loose format that isn't dependent on long-form thinking is I have a lot of small things running through my head—some for years—that I can just plop in here, write a few words, and not worry too much about whether it's coherent. I can always come back later and elaborate, or just let it sit and fade away. Maybe some of the things I touch on here could grow (fester?) into a regular blog post, but I'm not putting any pressure on myself to do that. This is all about consistency for me.
Pandemic Dreams
I don't know about you, but the pandemic has been a catalyst for a lot of things in my life. Since everything was "locked down"1in the spring of 2020, my brain has been rewired to some extent. Few things have illustrated that better than what my sleeping brain decided to show me. No doubt I had weird dreams before the pandemic, but at least for a stretch in the early days, they got particularly odd and stuck with me longer after I woke up. I started making notes about them in April 2020, and the last batch was published in November 2021. I have notes on more, but haven't gotten around to writing about them. Some have been the seed for actual stories I want to write. Maybe look forward to more dream-shares in the future. I'm not going to say there's any meaning there, but there's certainly some entertainment.
Reading
I tend to find authors I like, then follow a path through their entire catalog. I've been trying to diversify my pool of authors, because just "following who I like" ends with me looking up one day and seeing a bunch of middle-aged cis-het white dudes. I think I can do better about diversifying my choices. I'm working on it (see my entry on The Violence in last week's dispatch).
Watching
Two trips to the Alamo this week!
Forgetting Sarah Marshall

The only one we didn't like was the Martin House Pils, which is way too hoppy for a pilsner.

My wife and I love this movie. We saw it in 2008 when it first came out, and we had the chance to see it again on the big screen this week at the Alamo Drafthouse as one of their Hopped Up Cinema features, where they bring in a local brewery to sample their beers. The movie was, as expected, wonderful. It's been so long since the last time we watched it that I had forgotten just how good it is. A stellar cast, full of gifted performers that nailed their parts, no matter how small. I remember only knowing Kristen Bell from Veronica Mars (which I still haven't seen all of; add it to the list), and this was Mila Kunis' first movie role after That 70s Show (I think). They manage to tell a heartwarming story about a frustrated artist trying to deal with depression against a backdrop of a failed Hollywood relationship. It's extremely funny, but it's also honest and truthful. You go into it thinking it's a regular kind of rom-com, but it's only at the end you really get to Peter (Jason Segal) coming to terms with what's really going on in his head. I look forward to revisiting it again in another decade or so.

Yes, this is the "watching" section, but I have to talk a little about the beer, too. The special guest brewer in this instance was Martin House Brewers, based in Fort Worth and known for their…unconventional experiments in brewing that some would say stretch the definition of what could be called "beer". They're a favorite of mine, from their relatively normal stouts to one-offs like Puppy Chow or the love-it-or-hate-it3Best Maid Pickle sour. The evening's selection with the movie were mostly excellent, all tropical-fruit-themed except the boring and over-hopped Martin House Pils. I was surprised by how much I liked Peepyopee (based on Peter's "Hawaiian name" in the movie), since I don't usually care much for IPAs. I wish it hadn't been a middle-of-the-week screening so I could finish the full flight. Except the pils, it was nasty.

Evil Dead II

Really the only disappointment I had with this screening was that the Alamo Drafthouse just used the same pre-roll snippets as they did for the first one. Otherwise, this movie is superior to the first Evil Dead in every way. The photography is better, the acting is better (in the context of a late-80s horror movie), and they really lean into all the things that make Raimi movies Raimi movies. You can tell he's really pushing the envelope of his budget, not able to achieve what he really wants to do. Watching this really reminded me of sitting there in my college apartment watching all three Evil Dead films on VHS. As icing on the cake, the Alamo still had Peepyopee on tap!

The Batman

I liked it. Is it long? Yes. Is it dark (literally)? Yes. The "slow" parts are what I liked most. It was a good Detective Batman story, which emphasized the character's cerebral and brooding side. There was also some action and stuff, I guess, but that's not what I was there for. There's voice-over narration! We get to hear what Batman thinks! It would be cool to see more from this phase of Batman, but I'd also be OK if they just went another direction entirely next time around.
---
The history of women's sports
I mentioned above that I was coming to a broader understanding of the history of gender. Another eye-opener is this thread I came across on Twitter. The author makes some good points and observations (all a matter of historical record) that I had honestly never considered, mostly because I never thought to dig into it. She also compiled the thread as a blog post if you'd rather not subject yourself to Twitter.
1/20 🧵

I have been hearing more frequently the narrative that women's sport apparently exists as a 'protected category' so that women can win (because on this account without it no woman will ever win again)

This is: a) *not* the reason why women's sport exists as a category,

— Dr Sheree Bekker (@shereebekker) March 18, 2022
---
Protect Trans Kids
Keeping kids safe and healthy shouldn't be a debate or a matter of preference. Here's a few places that are trying to help. If you have others to suggest, let me know, and I'll include them in a future dispatch.
---
Any Questions?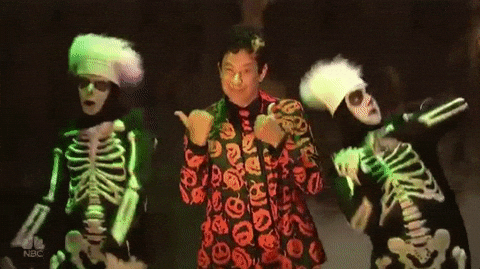 Until (and if) I get around to making this an actual newsletter, sent to your inbox, I have absolutely no way of knowing who or how many people are reading these words I'm flinging into the void. Do you have any questions? Suggestions? Criticisms? Ultimately I'd like to make this somewhat conversational. Ask me anything, and in a future dispatch maybe I'll answer one or more reader questions. Also send me recommendations, format suggestions, really anything you think might be worth my time. In addition to me telling y'all what I find interesting, I'd love to know what you find interesting.
Let's be honest, though: here in the United States we were never really locked down. ↩

There's also a well-regarded TV show based on this series, initially from SyFy but ultimately on Amazon Prime. It's very good, and covers essentially the same story up to about the sixth book. But it's not the whole story, and they change a lot. You might like to watch that, too, but if it was either/or I'd stick with the books. ↩

Love it! ↩